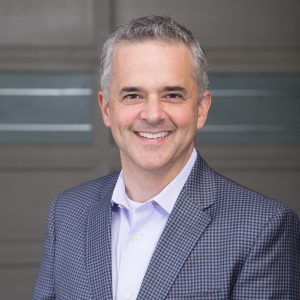 Aaron Gani
BehaVR
Founder and CEO
BehaVR, LLC
Aaron Gani is the founder and CEO of BehaVR, LLC, creating digital therapeutics for behavioral health through the unmatched psychological power of Virtual Reality. Gani has been creating applications and experiences with technology throughout his career in healthcare and financial services, up to and including serving as Chief Technology Officer of Humana, a Fortune 50 managed care organization.
After a decade+ in healthcare leading technology development of population health, utilization management, disease management programs, pharmacy, primary care, urgent care, Health IT, and clinical analytics, and constantly working on ways to improve and empower consumer health with technology, data and analytics, Gani identified the crucial gap between knowledge, tools, and activation of healthy behavior, and believes Virtual Reality experiences can close that gap.
Gani is a founding member of the Strategic Advisory Board of the Digital Medicine (DiMe) Society, and a founding advisory board member of the International Virtual Reality Healthcare Association (IVRHA). Gani holds a Master's in Predictive Analytics from Northwestern University, an MBA, General Management and Health Sector Management from Duke University's Fuqua School of Business, and a BS in Management/CIS from the University of Louisville.
Thursday March 4
Lift Off! How The Market Has Changed Significantly The Last Six Months