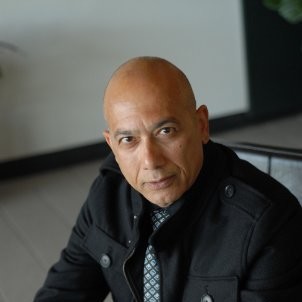 Dr. Allie Karshenas
West Virgina University
Associate Vice President of Clinical Research Operations and Institutional Advancement
Robert C. Byrd Health Sciences Campus
West Virginia University
Dr. Karshenas is the Associate Vice President of Clinical Research Operations and Institutional Advancement at Robert C. Byrd Health Sciences Campus of West Virginia University, the AVP for the HSC's Global Engagement Programs, the Director of Technology Commercialization and Associate Professor of Pharmaceutical Systems and Compliance at the School of Pharmacy at WVU. Dr. Karshenas came to WVU from Abbott Laboratories where he functioned as the Global Senior Director of Clinical and Patient Support Services and the Privacy Officer.
Dr. Karshenas received his doctorate degree from the University of Southern Mississippi in Laboratory Medicine with emphasis in infectious diseases. He completed his residency in Diagnostic Laboratory Medicine and Post-doctorate fellowship in infectious diseases.
Dr. Karshenas has a diverse clinical and technical expertise in regulated industries such as medical devices and pharmaceuticals with highly specialized leadership skills in clinical and medical research and developments. In his 30 years of industry experience, he has led global organizations labeled as STARS (Start-ups, Turn-around, Realignments, and Sustaining Success). He is a Six-Sigma Black Belt professional with certifications in Lean-Sigma operations.
Friday March 5
West Virginia University